Home
»
Our Products
» Sequential Marking Machine
Sequential Marking Machine
Sequential marking machine is offered by us on the global market fronts. These Cable marking machine are used for Length marking and cable specifications on to the PVC sheathed cables .

Hot foil / pigment tape is used in these marking machines for marking cables in a sequential manner. This Sequential marking machine is also used for printing various specification on the sheathed cables.

The meter head of this machine is of four numerical digits or as customer required with a letter size of 2.5 H x 2.5 W and 4.5 H x 3W mm or as per customer's requirements . It can hold the cable of 8mm to 130mm diameter or flat cables.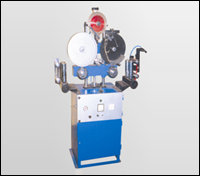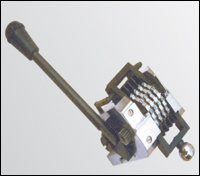 }